Help Prevent and Treat Liver Disease with Milk Thistle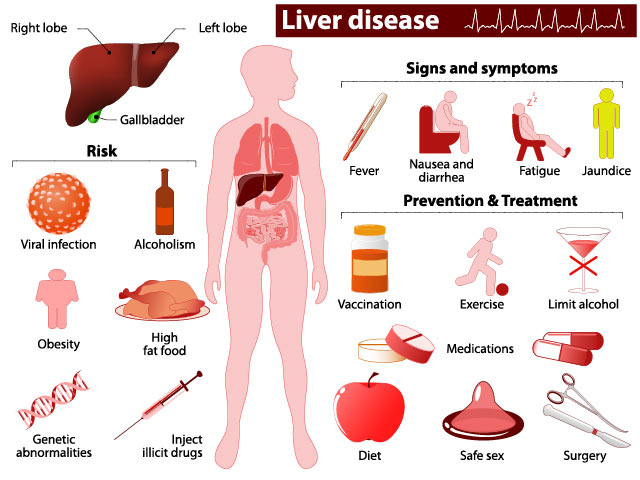 Research shows the silymarin and betaine compounds in milk thistle are powerful allies in liver health. Not only might milk thistle help prevent liver disease; it may be able to treat it and/or reduce symptoms.(11, 20)
Milk thistle also protects the liver from potential and known toxins, such as:
Milk Thistle Saves Lives
Amanita phalloides mushrooms are aptly called death cap mushrooms — almost 100% of mushroom poisonings globally are caused by them. Symptoms start 6-8 hours after eating them. Without treatment, first symptoms are followed by organ failure and death in over 50%.(120)
The good news is supportive treatment has been reduced to about 20% in the last couple of decades. Better yet, treatment with milk thistle silibinin extract has reduced the mortality rate to less than 10%.(120)
Interestingly, milk thistle is from the same plant family (Asteraceae) as echinacea. An herb traditionally used by Native Americans, animal studies show echinacea prevents toxic liver damage as well.(121)
How Do Milk Thistle Compounds Work?
In addition to milk thistle's ability to protect the liver from toxins, research shows that it prevents or slows liver damage by:
Animal studies suggest silymarin compounds in milk thistle actually promote regeneration of liver tissue after parts of the liver have been damaged. Milk thistle compounds also protect against liver damage caused by radiation.(128, 129)
Evidence of Milk Thistle Benefits for Liver Health
Decades of clinical trials on different types of liver disease mostly confirm milk thistle's benefits. Milk thistle phytosome supplements are a great way to optimize milk thistle's benefits in the liver (and for other conditions).(130)
Phytosomes combine milk thistle's silymarin compounds with phosphatidylcholine, a nutrient that:(130)
Improves milk thistle's absorption.
Is clinically beneficial to liver health.
Milk Thistle Table 5: Clinical Studies on Liver Disease & Liver Health
Study Information
Outcome

Randomized, placebo-controlled, double-blind 2-year prospective clinical trial(11)

170 adult and child patients with cirrhosis of the liver (both alcoholic and non-alcoholic causes)(11)

140 mg silymarin 3 times a day or placebo(11)

↑ Survival rate in patients with cirrhosis of the liver, especially in patients with liver failure caused by alcoholism.(11)

Randomized, placebo-controlled, 8-week clinical trial(131)

105 patients with acute hepatitis(131)

140 mg silymarin 3 times a day or vitamin placebo for 4 weeks, followed by 4 week follow-up(131)

Resolved following symptoms faster:(131)

Dark urine
Jaundice
Yellowing of eye
Indirect bilirubin (reduced levels)

Hepatitis C Antiviral Long-Term Treatment Against Cirrhosis (HALT-C) trial(132)

1145 participants with advanced hepatitis C nonresponsive to previous antiviral therapy(132)

Varying doses of milk thistle silymarin in herbal supplements with or without interferon treatment(132)

Data from study participants at 10 different treatment centers suggested that those who used silymarin had significantly reduced symptoms of:(132)

Anorexia
Fatigue
Liver pain
Muscle and joint pain
Nausea

Results of a small clinical trial found that 166 mg silymarin supplements twice a day also reduced free radical levels. But in this clinical trial and the HALT-C trial there were no significant differences in liver enzymes and hepatitis C viral levels between those who used silymarin and those who didn't.(132, 133)

In a randomized clinical trial, doses of 420 or 700 mg of silymarin 3 times a day didn't improve levels of liver enzymes better than placebo. Patients in this trial also had chronic hepatitis C where prior interferon treatment had failed.(134)

Clinical studies over 12 week period(135)

16 and 20 patients (in 2 studies) with chronic hepatitis C non-responsive to standard antiviral therapy(135)

Intravenous doses (5-20 mg per kg of body weight daily) of silibinin for 7 and 14 days(135)

↓ Viral loads to undetectable levels in some patients after 12 weeks.(135)

Conventional antiviral drugs were added to treatment on the 8th day.(135)

The same combination of antiviral drugs and intravenous silibinin treatment was used successfully in a patient in Germany. As reported in a case study, the patient was a 65-year old woman in whom antiviral drugs had failed previously.(136)

In another case, doctors reported further success administering high doses of silibinin intravenously. The milk thistle compound prevented hepatitis C reinfection in their liver graft transplant patient.(137)

Clinical study(138)

16 patients with hepatitis C, HIV, and advanced liver damage previously non-responsive to 2-drug antiretroviral therapy for hepatitis(138)

20 mg per kg body weight intravenous silibinin per day for 14 days before drug therapy, followed by 12 weeks of 3-drug therapy, then 36 weeks of 2-drug therapy(138)

↑ Efficacy of antiretroviral drugs.(138)

Success with triple antiretroviral drug therapy in patients who have failed to respond to 2-drug therapy is typically 20%. With milk thistle extract added to the treatment, that was increased to 63% of patients.(138)

Single center, prospective, pilot study(139)

16 liver graft transplant patients with hepatitis C(139)

20 mg per kg body weight intravenous silibinin per day for 21 days after surgery for 9 patients, compared to 7 patients not given silibinin(139)

Reinfection of the grafted liver tissue by hepatitis C normally occurs within a month after surgery. While undergoing milk thistle compound treatment, this didn't happen.(139)

However, after silibinin treatment ended the grafts were reinfected by the hepatitis C virus. Pretreatment right before and after surgery may work better.(139, 140)

Single center, randomized, double-blind, placebo-controlled study(140)

14 liver graft transplant patients with hepatitis C(140)

Intravenous silibinin per day for 14 days after surgery and 7 days after surgery for 11 patients, compared to 3 patients given a placebo(140)

Reinfection of grafted liver tissue was significantly reduced in patients given milk thistle extract before and after surgery.(140)

Randomized, placebo controlled clinical trial(118)

60 patients on psychotropic drug therapy(118)

4 treatment groups:(118)

Psychotropic drugs and

800 mg/day

placebo
Suspension of psychotropic medication;

800 mg/day

of silymarin only
Psychotropic drugs and

800 mg/day

silymarin
Suspension of psychotropic medication;

800 mg/day

of placebo only

↓ Liver damage linked to psychotropic medications.(118)

Randomized clinical trial(141)

37 patients with chronic hepatitis C and advanced liver fibrosis(141)

Standardized silibinin supplement (3 different dosage levels)(141)

↓ Serum ferritin and iron levels.(141)

In patients with chronic hepatitis C, higher ferritin and iron levels are linked to severity of liver damage.(142)

12 month multicenter, phase III, double-blind, placebo controlled clinical trial(123)

138 patients with nonalcoholic fatty liver disease (NAFLD)(123)

2 supplements a day containing silybin, phosphatidylcholine, and vitamin E, or placebo(123)

Milk thistle extracts optimized with phosphatidylcholine and combined with vitamin E could be a viable treatment option for NAFLD.(123)

Outcomes included:(123)

Normalized liver enzyme levels.

↓

Insulin resistance.

↓

Signs of liver fibrosis.

Meta-analysis of clinical studies involving patients with hepatitis B(143)

Data suggests milk thistle's silymarin compounds could help treat chronic hepatitis B when combined with antiviral drugs.(143)

Double-blind, randomized, placebo controlled clinical trial(144)

55 patients on undergoing tuberculosis (TB) treatment(144)

140 mg of milk thistle silymarin extract 3 times a day, or placebo(144)

↓ Liver damage linked to standard anti-tuberculosis drugs.(144)
Despite positive clinical results, some studies using milk thistle supplements have shown no benefit over placebo. These include clinical studies of similar duration and silymarin dosage.(145)
However, research suggests that intravenous (IV) therapy with silibinin from milk thistle may be more effective. Case reports and clinical studies suggest IV doses of this milk thistle extract are a powerful antiviral. In one case report, silibinin reduced both HIV and hepatitis viral loads to undetectable levels.(77, 135)
Disclaimer: This website is not intended to replace professional consultation, diagnosis, or treatment by a licensed physician. If you require any medical related advice, contact your physician promptly. Information presented on this website is exclusively of a general reference nature. Do not disregard medical advice or delay treatment as a result of accessing information at this site.
Such as lead, iron, and mercury, in both liver and kidneys.
(114-116)
Commonly used to treat psoriasis.
(117)
Such as breast cancer.
(178)
1400 mg/day
by infusion.
(137)
Butyrophenones or phenothiazines.
(118)
Isoniazid, rifampicin, pyrazinamide, and ethambutol.
(144)